How can I change or update my account details that my repayments come out of?
Looking to update or change your account, that your Brighte repayments come out of?
Access your BrightePay App (to log in, use your email & password you first setup with Brighte.. Not sure how? Contact us here to confirm your Brighte account details )
Tap Account --> then tap --> Details
3. Scroll down and tap 'Update Payment Details'.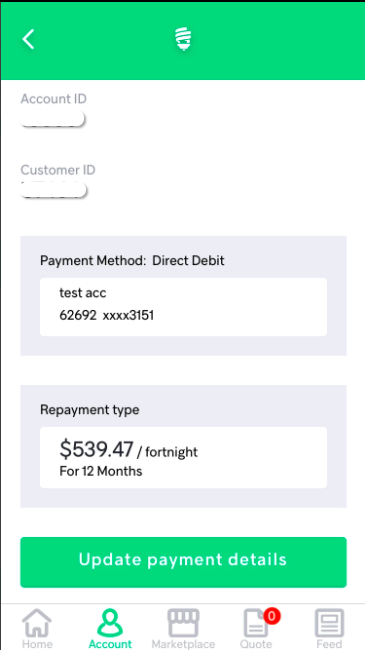 4. Select the payment method that you would like to change or update. (Direct Debit or Visa / MasterCard)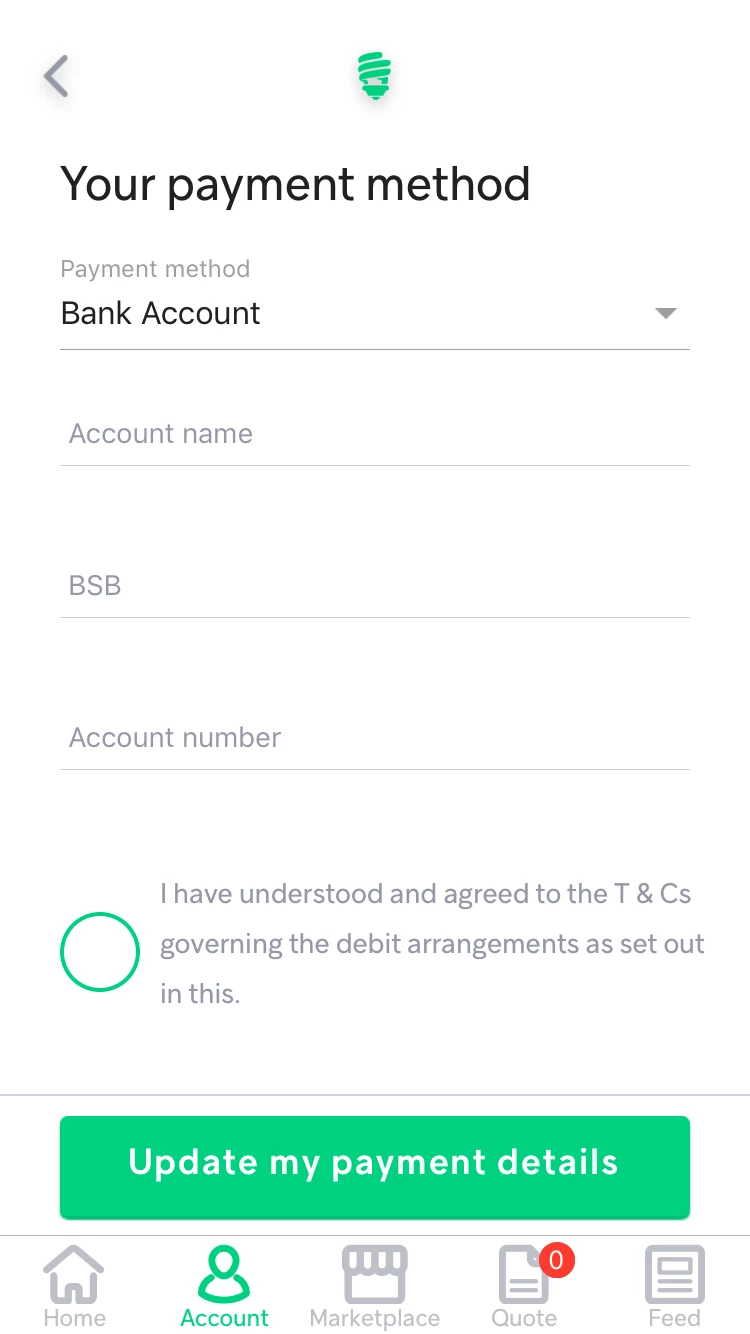 5. Enter the details and tap 'Update my payment details'. When you update, this will be the payment method used for your future repayments.
If you are unable to access the BrightePay App, you can call our customer care centre on
1300-274-448 (BRIGHTE), who can assist with updating your details.
If you require accessibility or disability support, please see Brighte's options here.
All applications for credit are subject to Brighte's credit approval criteria. Fees, Terms and Conditions apply.