After the installation of solar panels has occurred, many expect that their electricity bills will dramatically decrease by their next electricity bill.
However, after installation has occurred, there are a few steps you need to check to make sure your solar system is running at optimal performance and most importantly is connected properly.
1. Firstly, before installation has occurred, your chosen vendor should have informed you that you may need to upgrade your existing meter to a smart meter that is capable of calculating the energy you export and import from the grid, which is used to determine your electricity bill.
It's imperative to have the correct meter in place, in order to have your solar system operational, if not, your electricity bill may be estimated. Generally, this is a legal requirement to have your solar system operational and also allows your energy retailer to see how much energy you are importing and exporting from the grid.
For example, this older analogue meter would need to be updated to manage a solar system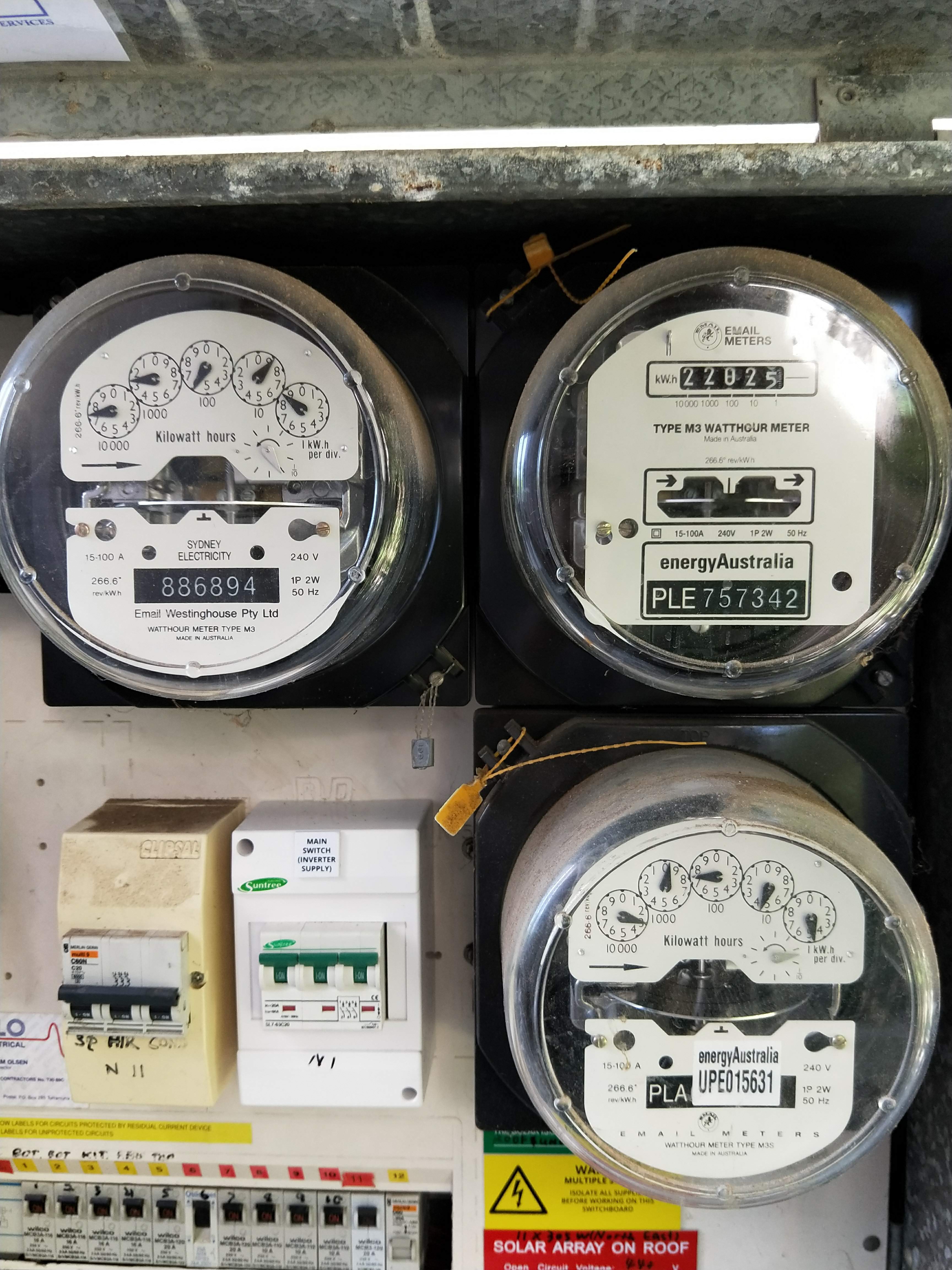 2. Do you have the right retail electricity plan for feed-in-tariffs
Depending on your state, feed-in tariffs can be determined by electricity retailers the good news is this is a competitive and growing space for retailers. Feed-in tariffs are monitored and reported annually to the Independent Competition and Regulatory Commission (ICRC). For more information based on your state please see 'Feed-in tariffs explained'.
3. Is your solar system turned on?
While this seems like a straight-forward question, sometimes your installer will have turned off your solar system until you have the appropriate meter installed. Your vendor should have shown you how to shut down and restart your solar system.
Most solar inverters will have a digital display which will show you the energy being generated. If your system is turned off, the digital display will be blank.
Your solar installer should have shown you how to shut down and restart your solar system. There should also have a quick guide to this on your solar inverter.
As seen below in the red squares: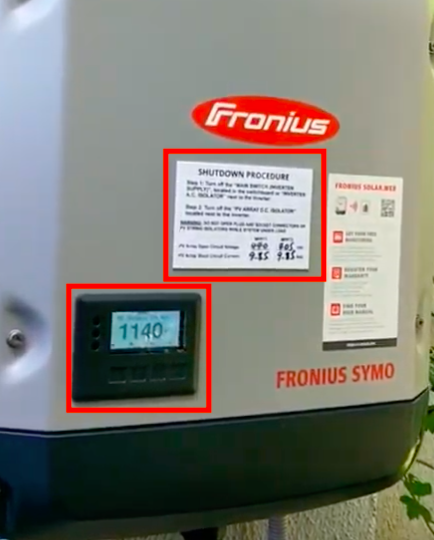 Follow the steps provided by your vendor, to restart your system. If you are unsure of the steps, please call your solar installer who will be able to assist.
© Copyright 2019. Brighte Capital Pty Ltd (ABN 74 609 165 906). Australian Credit License Number 508217. All applications for credit are subject to Brighte's credit approval criteria. Fees, Terms and Conditions apply.