Your Brighte Portal Administrator can choose who to assign leads to. In the Brighte Portal, under your Brighte account information, there will be a box on the right-hand side, that includes the terms you offer, and also a drop function of 'Assign all leads to'.

The Account Administrator can choose who from your team is assigned to receiving the Brighte Lead emails.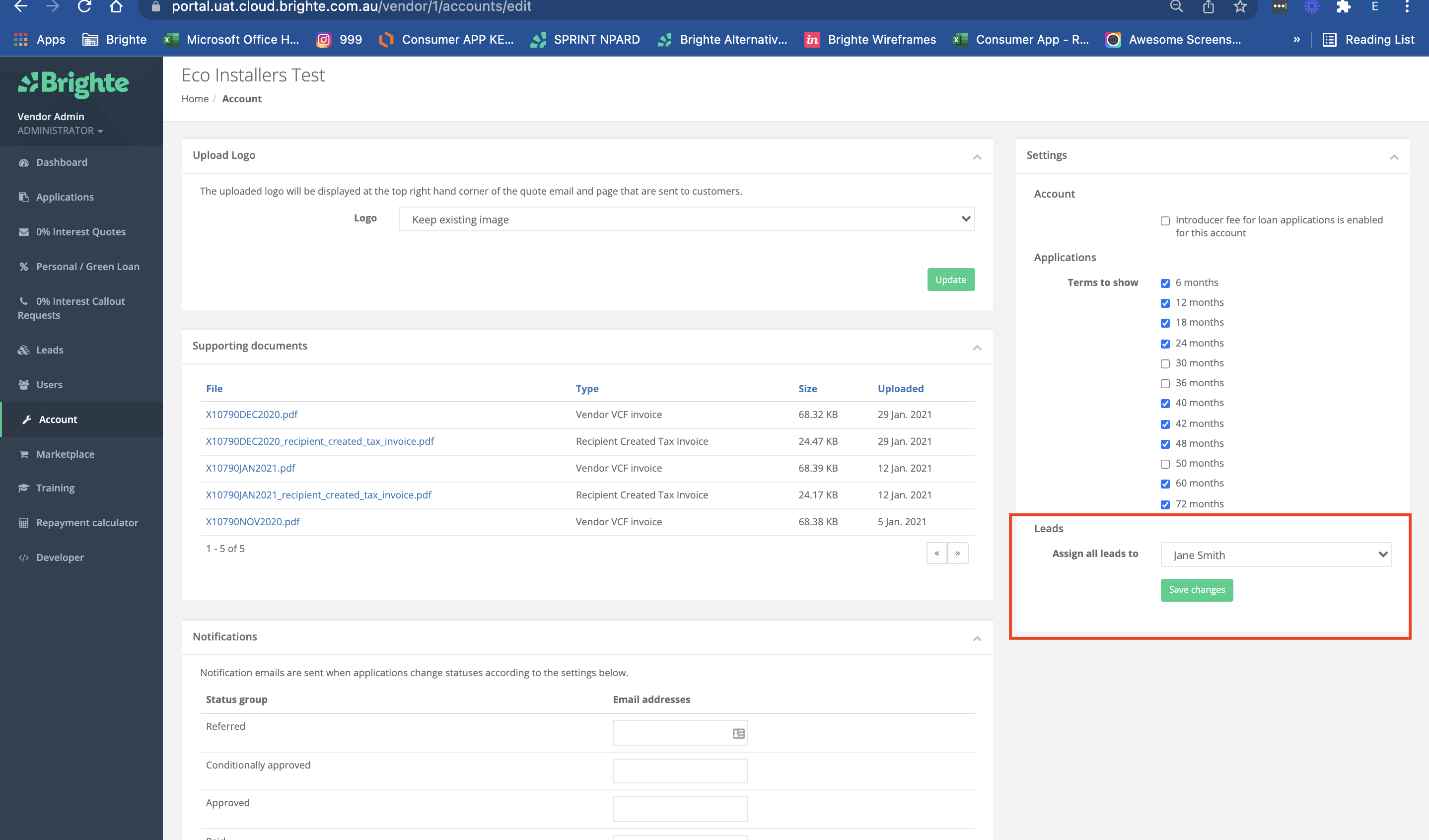 As the administrator, you can also assign leads to different team members via the lead console.