How do I change or update my account details that my repayments come out of?
You can change or update the account your repayments are deducted from by logging into your Brighte Portal.
Please go to: https://portal.brighte.com.au/
Step 1: Log into the Brighte portal, using the URL above, if this is the first time you have logged in, please select 'forgot password' and follow the prompted steps to access your account.
Step 2: On the left side panel select 'Purchases'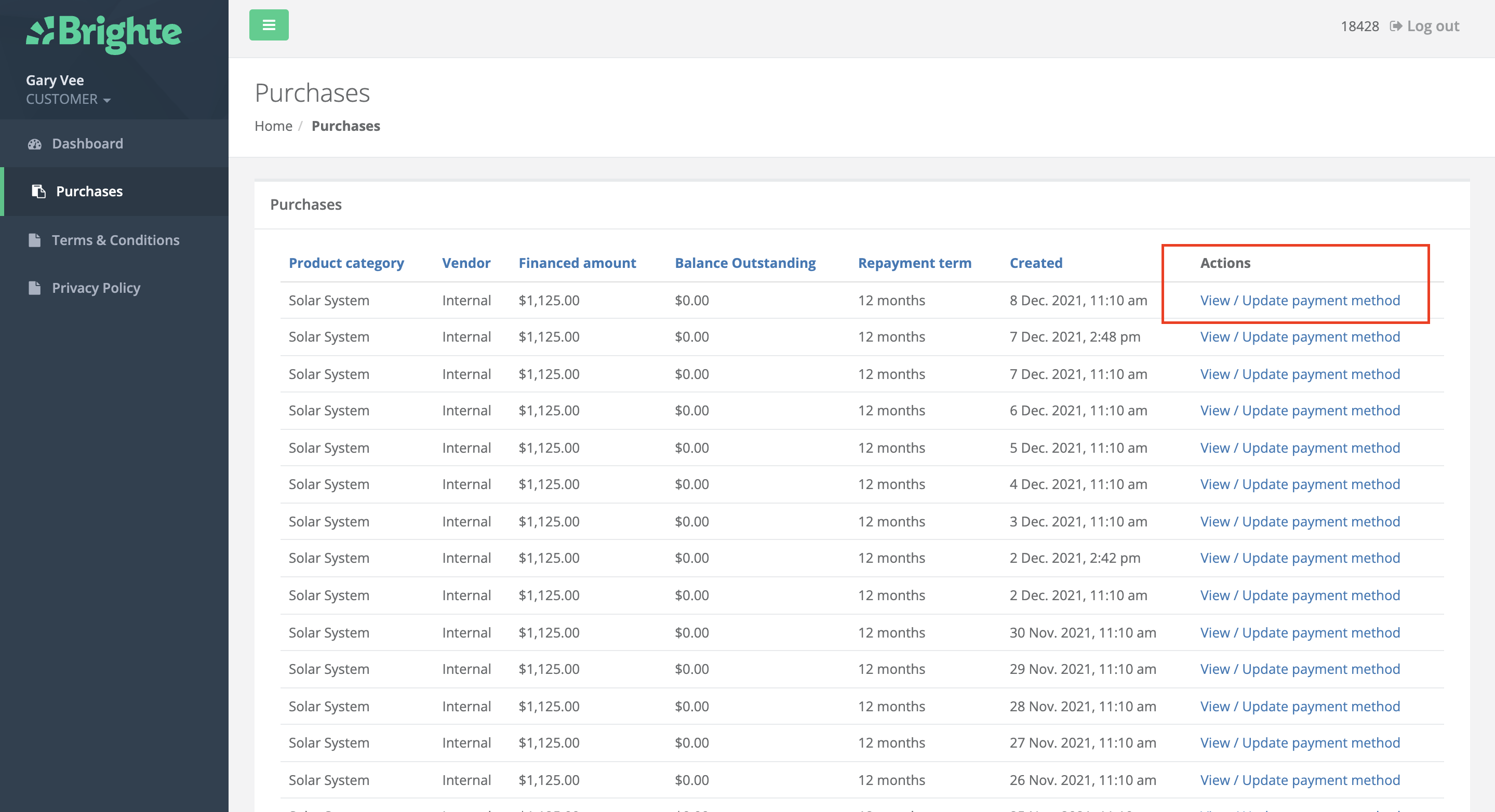 Step 3: Under Action on the far right column select 'View/ Update payment method'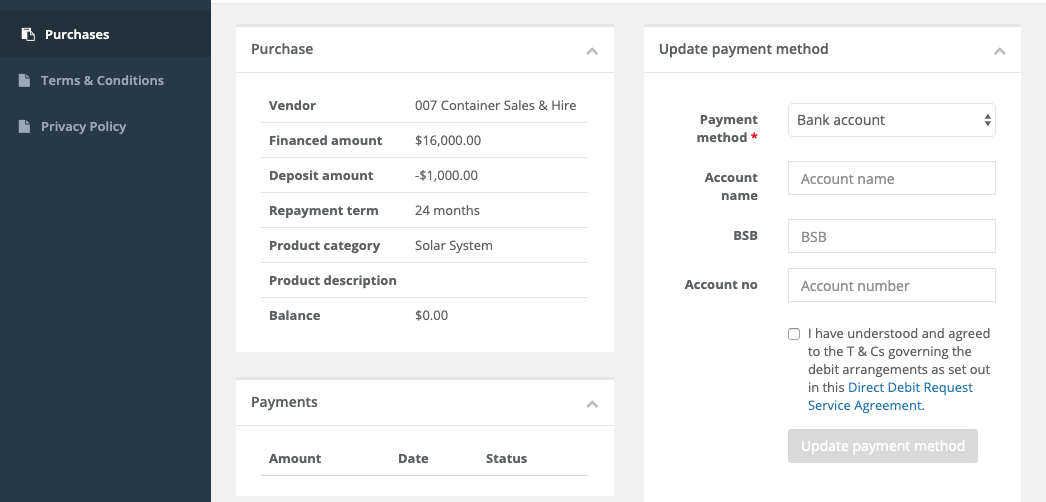 Step 4: This will provide the section for you to update your payment method.
If you have any concerns or questions, please contact Brighte Customer Care team on 1300 274 448 , the team will be happy to assist you!