There are many benefits to being listed on the Brighte Marketplace, listing is free and there is no added cost to receiving leads direct from the Brighte Marketplace.
As consumers search for vendors in their chosen category and postcode, your business will be listed.
Want to be listed on the Brighte Marketplace, and receive free leads? Activate your Brighte Marketplace account by logging in to the Brighte Portal.
Click on 'Marketplace' (on the left-hand side column) and then 'Configure'. Once completed proceed with the following steps:
Setting up your marketplace account
Step 1:

Click - Turn on Marketplace. Once your updates have been saved, your Brighte Marketplace account will be enabled on our website. Be sure to include the categories you service, and the brands you sell. Consumers will be matched with vendors based on the postcode entered. Include your service area postcodes to ensure that your Brighte Marketplace listing appears in consumer search results.
Step 2: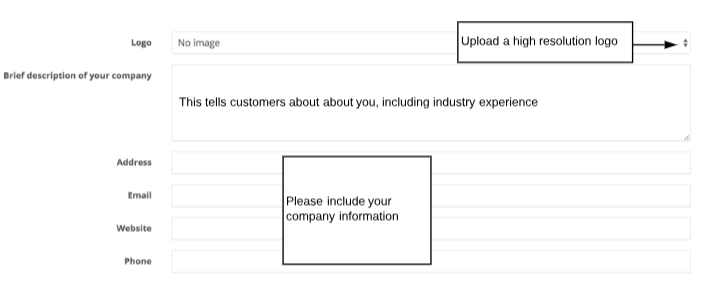 Please upload your company logo, this provides a visual representation of your brand to the customer. Please make sure this is high resolution.
A brief description is handy to convey what your business does.
Step 3: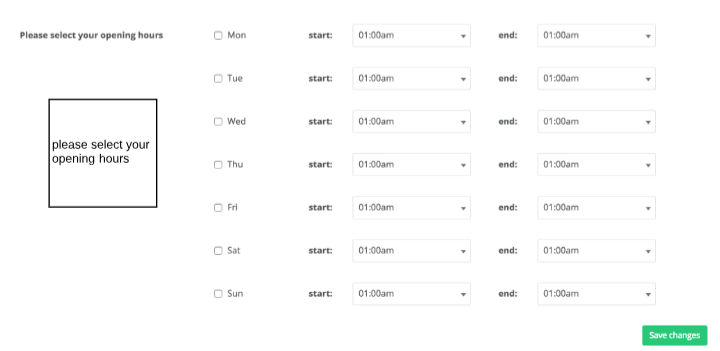 Please include your opening hours.
If you have any questions please do not hesitate to contact your Brighte Account Manager.