Looking to make a one-off payment to Brighte account? Follow our easy guide below:
If you have the BrightePay app downloaded:
(please note available only for Brighte 0% Interest Payment Plan)
1. Complete the following steps provided here
If you are using the Brighte Portal
Log into your Brighte Portal, using the email address associated with your Brighte account.
If you have not logged in before, you will have to reset your password.
To do this, enter your email address, select forgot password and follow the steps provided.
Once you're logged in:
Step 1: Select purchases from the left-hand panel on the portal then select 'Make a payment' under the actions tab on the right-hand side.

Helpful hint: Make sure you check your balance outstanding before making your additional payment.
Step 2: This will open up a secure payment gateway, and you will be sent a secure code directly your mobile number, enter in the code below.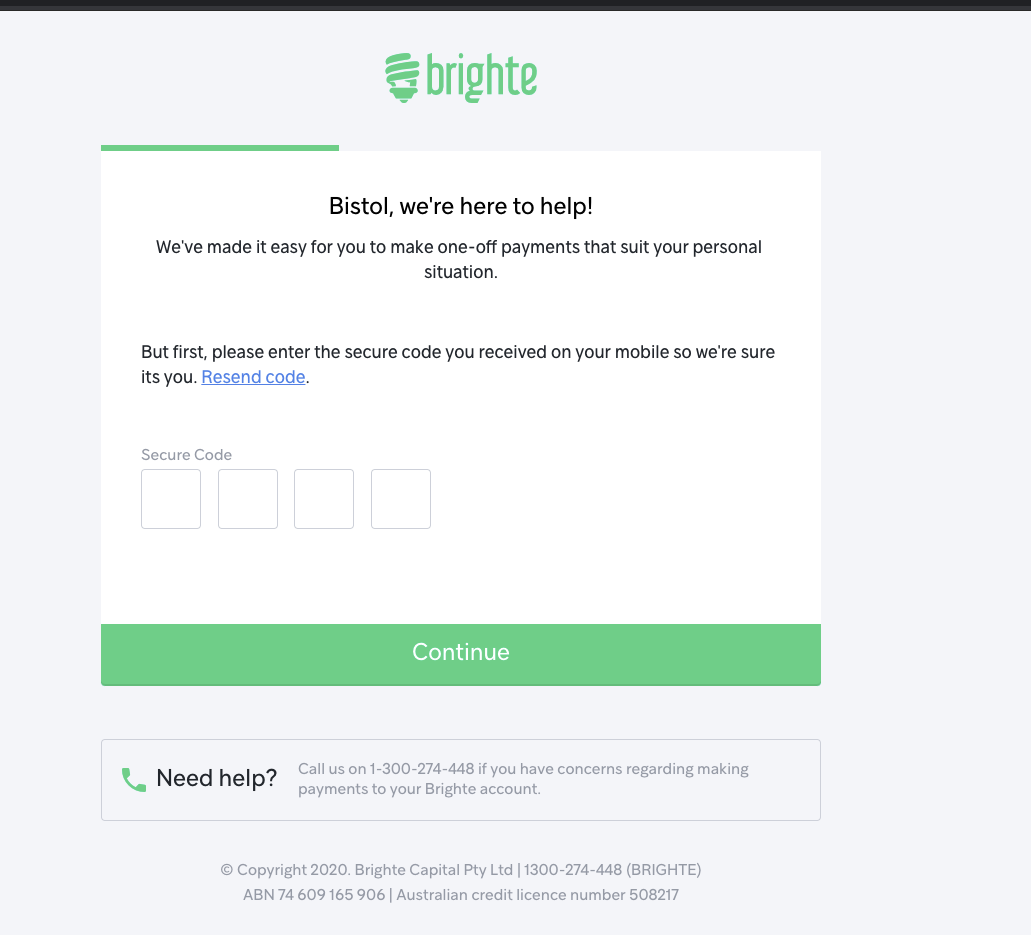 Step 3: Choose the amount you would like to repay and payment method.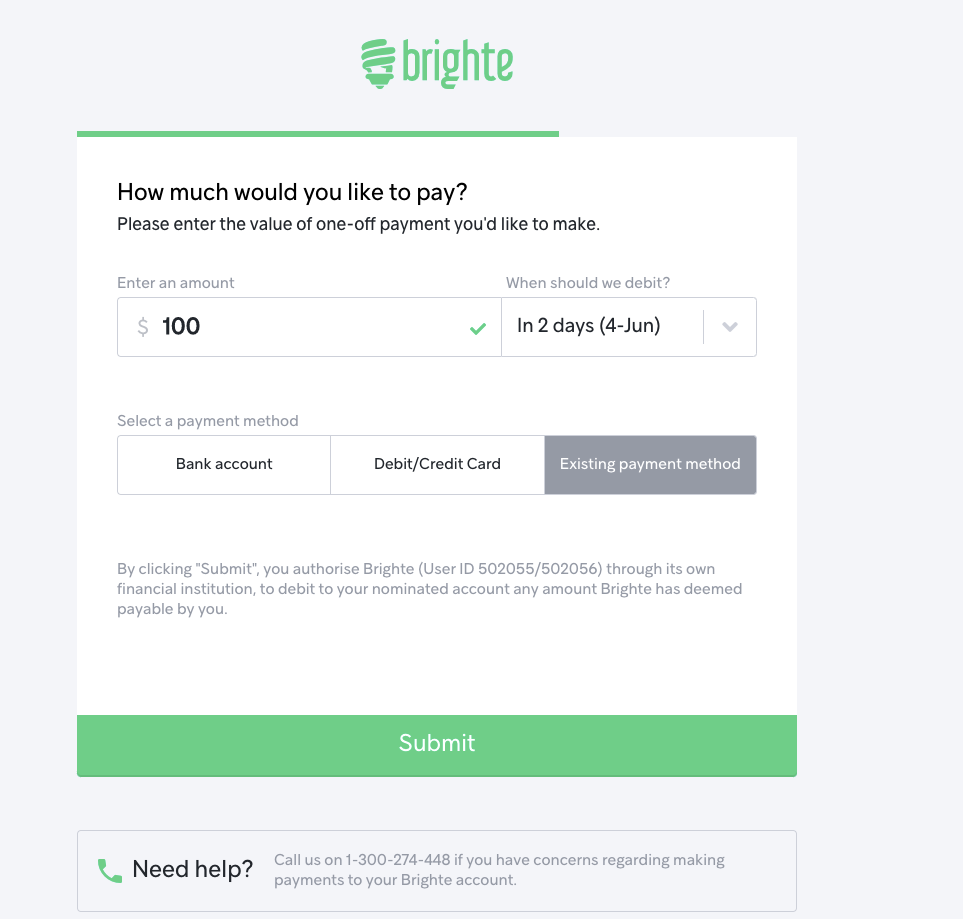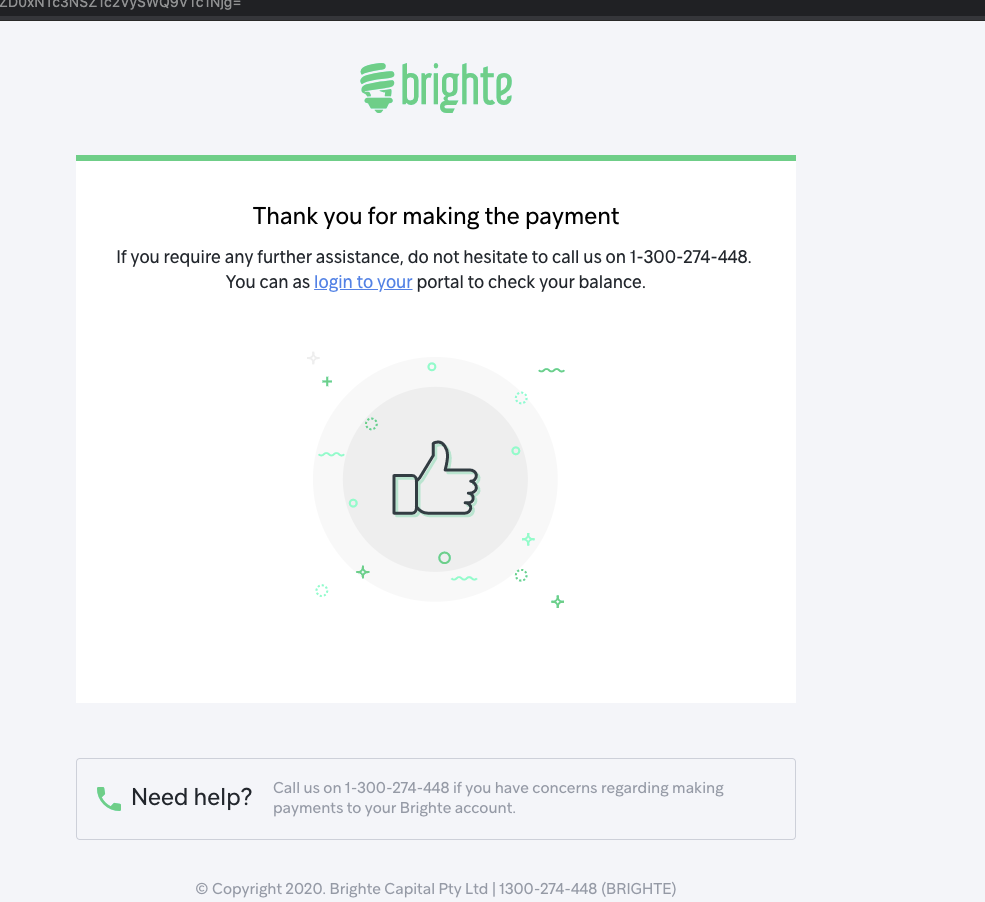 It's simple, in a few easy steps you have completed a one-off payment.
Please note the additional payments reduce the amount owed on your account but are not treated as pre-payments. Your regular fortnightly repayment will continue as scheduled. There is no redraw facility for additional payments for Brighte Green Loan and Brighte Personal Loan.
Please keep in mind it can take up 2 business days to process.
All applications for credit are subject to Brighte's credit approval criteria. Fees, Terms and Conditions apply.
---
Download Brighte app to find vendors, apply and manage your account